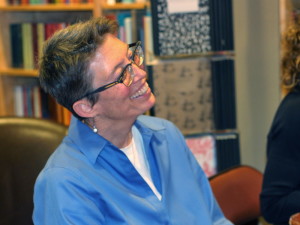 The Poet's Salon
Please join me for an Online Writing Salon using the Gateless Method. We'll meet 5 times online, using Zoom. I'll start each session with a prompt which may be text or image or music or motion. Then, we'll write for as long as we can (perhaps 40-60 minutes) in order to leave time for all 8 poets to read to read what they've just written and a poem they've written before the session. We'll give each other positive, specific feedback. If you have any questions about the format, the technology, the writing, please feel free to contact me. The cost is $100-$200, sliding scale.
6 meetings on Tuesdays, 5-7pm, Pacific Time: May 12, May 19, May 26, June 2, June 9, June 16.
Weekly Drop-in Salon
Try it out once. Try it often. Come back for more.
In this salon, you'll start with a brief presentation or meditation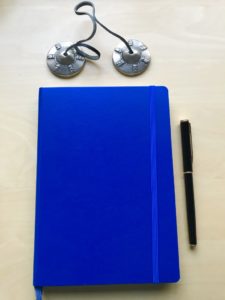 landing on a choice of two prompts (which you're welcome to use or ignore), and then, you'll launch into your writing for possibly 40 minutes, and return and share (your choice) and receive the most positive, specific feedback in the tradition of the Gateless Method. This writing salon will be a safe environment for you to generate work, to clear your palate, to find your voice. If you have any questions about the format, the technology, the writing, please feel free to contact me. Explore your creative genius. I can't wait to write with you.
$15/session. Please let me know you want to come, and I'll email you the Zoom link and the Paypal link.
Workshop: Guts & Trust: What you need to write your root
"Everything in life is writable about if you have the outgoing guts to do it," wrote Sylvia Plath in her journal, "and the imagination to improvise. The worst enemy to creativity is self-doubt." 
Explore ways of writing into your brave heart. 
In this generative and reflective workshop, you'll meditate, respond to prompts, and laugh. You'll receive specific attention to what is shining brightly in your writing through the 
Gateless Method
. Dive into the mysteries and majesty of your writing process, your stories and poems. No experience necessary.

LIMITED ENROLLMENT
WHERE:
Online via Zoom
TIME:
12:00 p.m. to 2:00 p.m., PST or 3:00 p.m. to 5:00 p.m. EST
DATE:
Monday-Friday, June 22, 23, 24, 25, 26
PRICE:
$420
Offered through Westport Writers Workshop. For more information and registration, please click HERE.
—————————————————————-

By using the Gateless method, which nurtures the innate genius of each person, I help writers move toward the highest vision of themselves. What this means is that I'll help you see what's working really, really well with your writing, and in seeing the positive attributes, you'll propel your writing forward.
Throughout the year, I offer workshops, both online and in person, for 10-15 participants in which we write together, transcend aloneness, take leaps, and feel brighter than the sun (in an e.e.cummings sort of way). Please see the events calendar for workshops throughout the year. Or write me, dangpoet@gmail.com.
I can help you…
unpack the messages you get about your creativity
unpack the joy and practice, the lifeline you have inside
write the quiet stories/essays/novels/poetry that knock socks off
walk into danger and write on its edge
use more than enough to give enough
open space for image and ecstasy
What story do you want to tell?
testimonials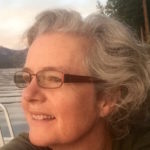 "Working with Kate Gray has been the singular most productive and inspiring experience for me as a writer. There is such grace, intelligent kindness, and respect in her guidance, and the space she creates, that the often shy animal that is my creativity feels completely welcome, safe, and honored." ~BJ Andersen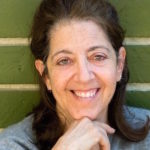 "A safe and thoughtful person with a sense of humor. Someone who knows the right questions and is not afraid to ask them. Personally, this my favorite combination for someone who is going to be able to come along with me on my journey into sharing and editing my work. She has an uncanny ability to stay connected while allowing me to find my own way. This is Kate." ~Leslie Reynolds-Rottman
"Kate has a way of seeing and hearing you in ways you've never felt before. She not only weaves a tapestry of senses and experiences into her workshops, she invites you to sit at the loom and join her in making it more beautiful. She not only brings her years of experience as a teacher and author into her work, she brings her heart and her compassion into the experience. " ~Laura Rothschild, Writer, Novelist, Myth-Buster
"I think Kate is an amazing facilitator!….She could get a turtle to write and love it and that turtle would get the rabbits to write and so on. She rocks!!!" –Inmate, Oregon correctional facility, Write Around Portland group, 2015.