The belief that no one will love us if we reveal our true selves undercuts our stories whether we know it or not, according to Dani Shapiro, author of Still Writing. In a keynote address for Vortext, a weekend writing salon created by Hedgebrook, she explored shame, its crippling, insidious power. The reality is, Dani says, that "the consequences of keeping our true self hidden are worse than exposing our true self." Weaving in Jane Kenyon's belief that writing is like one hand reaching out to another to say, "Me, too," Dani helped us realize the worth of the risks we take when we write.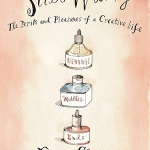 Shame can have terrible consequences. Silence is one, and physical, criminal violence is another, however extreme. In his groundbreaking study on shame, guilt, and violence, Dr. James Gilligan articulates the causes and prevention of violence after interviewing thousands of inmates in prisons and prison mental hospitals. His study identifies the cause of violence, not as poverty or lack of education or food deprivation (although those preconditions remove the resources usually necessary to restore self-esteem), but as shame, deep, soul-sucking, unspeakable shame. Gilligan identifies the key to prevention is to tap into the individual's and culture's sense of dignity.
I'm not saying that if we don't vent our shame, we'll end up in prison. What I am saying is by writing stories that offer the dignity of complex characters, even the most heinous, writers will provide examples and tools to put shame into context, to help readers feel "me, too," the dignity of being seen, really seen.
For instance, in Rene Denfeld's The Enchanted, one of the most startling and lyrical books I've read in a long time, she weaves the stories of brutally broken characters—a fallen priest, the lady death-row investigator, the prison warden, the mute death-row inmate—into the brittle and unbreakable, red thread Buddhists believe connects all living beings. Through Rene's sparse and elegant sentences and her images that surprise, she turns the story of sometimes repellant characters into a rapturous tale. Even if I don't want to feel empathy, the beauty of her story-telling makes me.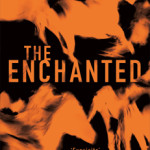 The lady, the unnamed death-row investigator, stops at a lake for a sandwich made in a small-town deli:
After the first startled bite, she realizes it is made out of chunks of real turkey from some leftover bird, along with tangy cranberry relish and that fresh old-fashioned cooked dressing, all on two thick doorstops of homemade white bread. The sandwich is satisfying in a way most food isn't to her. She eats the whole thing and watches the baby fish come up to the edge of the bank, nibbling at the pebbles. The fresh tumbling water makes her think of drinking and thirst and the hunger she has always felt—if she could swim in this creek, and wade away to forever, she might be whole. (58)
Through the thoughts of the death row inmate, I cannot help but feel empathy, even for him, a horror. The voice of the mute murderer shows us the collective assault of the prison system and capital punishment on the very ground beneath us all. Arden, the man whose voice reveals the mystical tremors beneath the prison, knows he has committed unspeakable acts and therefore, does not speak. As he is put to death and sees the mother of the boy to whom he did the unspeakable things peer at him from the viewing chamber, he thinks:
No one ever heals from what I did. I want her to pretend I never happened—I was an abortion that went undone. I want to tell her I wish I could take it all back, fold back into the womb, erase myself into a seed, make myself obsolete. Never have been, never was here, never did those terrible, horrible, heartbreaking things to her son. (231)
Arden's shame at death proceeded the shame he experienced from birth. My shame is not as extreme, but it still weaves into every story I write and every story I don't write. In my upbringing my siblings and I played whack-a-mole when one of us succeeded, a game we learned from our father. Crueler and more accomplished, our father had an animal sense about the thing inside us that we cared about. There he would poke until it, like a pimple, festered and boiled and burst. Whatever we cared about turned into shame. Once when I was five and watching Tarzan, I cried when an African native was eaten by a lion. My father spotted my tears, called me "n—lover," and whenever an African-American was shown on TV, he would pause on that channel and make fun of me before turning to Leave it to Beaver. And with shame came his ability to control us emotionally. Today I struggle to tell stories that expose my true wants, my humiliations, my yearning for forgiveness.
In Rene's powerful book, each character struggles toward grace: specifically, the lady to grant a death row inmate another trial, or removing another hurdle in his walk toward death, and we learn that her hurt and shame drive her to do the highest good in the hardest place. Arden does not speak to her, but he wishes the following for her:
Someday she will see the monsters for what they are and stop questioning herself about why she seeks them. She will stop feeling bad about wanting to make castles for them. Even monsters need peace. Even monsters need a person who truly wants to listen—to hear—so that someday we might find the words that are more than boxes. Then maybe we can stop men like me from happening.
The lady has a gift, and I hope she keeps using it. It is the gift of understanding men like me. (223)
What writers like Rene and Dani reveal is our clawing, irrepressible need to be heard, to eat something authentically made, to recognize that the hurt in one is the hurt in many. Writing can tap into the dignity of the individual and the collective, can help us question and find solace. What we need to do is reach from one to another and listen, understand, touch, and whisper, "yeah, me, too." Take the risk to write the stories beneath your stories.
In June, please join me for:
-Saturday, June 4, 9am to 12pm, at Friends Meeting, a Mt. Writers workshop, "Get Out of the Way of Your Writing."
-Wednesday, June 8, 7-8:30pm, Another Read Through Books, writing salon based on Judy Grahn's poetry.
-Saturday, June 11, 10am-12pm, Indigo workshop, "What Your Characters Whisper"
-June 27 to July 1, Westport, CT, Westport Writers' Workshop, "How to Break Your Reader's Heart"
I hope to see you, to sit with you. I will listen. We will write.